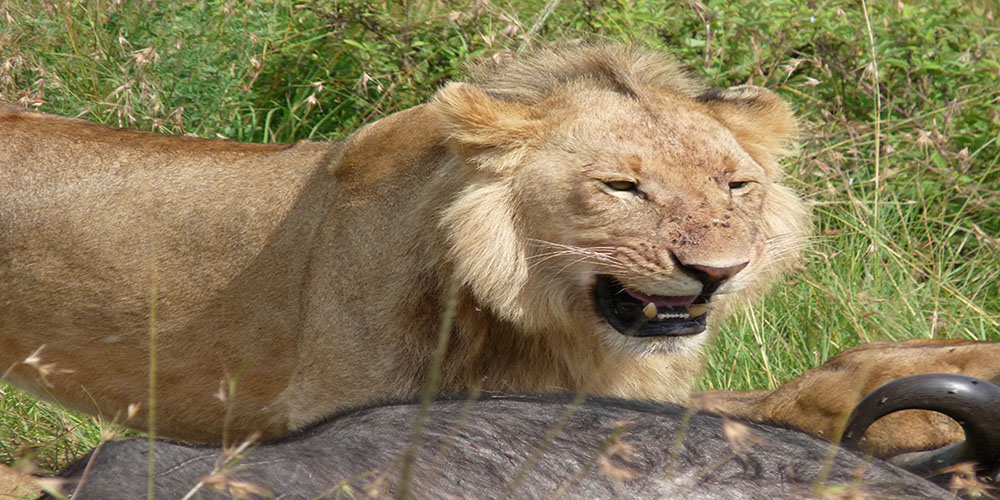 It's the seven wonders of the world's famous game reserve due to the annual wildebeests migration. It's part of Serengeti National park in Tanzania. Often described as the greatest of natures stages, the Masai Mara, with its huge dramatic skies, is the most popular of all Kenya's game parks and Kenya safari highlights. The landscape which is mostly savanna, hosts approximately 22 families of lions and 3000 elephants. This park is famous for herds of elephants, buffaloes, wildebeest and zebras that roam its plains. The Mara river is one of the best places to observe hippos and crocodiles.View .kenya lodge safaris itineraries.or .kenya budget camping safaris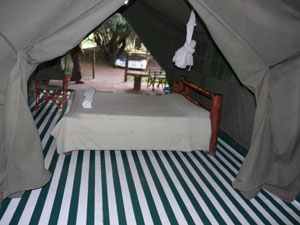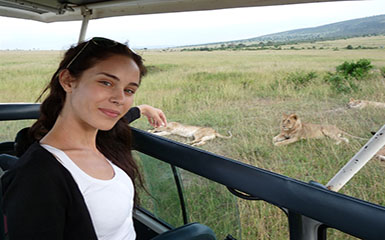 Amboseli National Park
This park is south of Nairobi. It's found at the foot of Mt. Kilimanjaro which is 5896m where vast herds of elephants can be spotted feeding on the lush green grasses of the Amboseli swamps forms safari highlights in Kenya. .2 nights 3 days amboseli with mount kilimanjaro....
Samburu and Shaba Reserves
This is to the north of Nairobi and is set in the lands of the colorful Samburu pastrolists. The Shaba National Reserve is a rugged wilderness featuring bubbling hot springs, rolling savannah, miles of scrub & desert and the Ewaso Nyiro River which supports a diversity of wildlife. It is famed for rare game species such as the grevy's zebra, long naked gerenuk, reticulated giraffe and beiza oryx..
.. ..3 Days samburu budget tour ....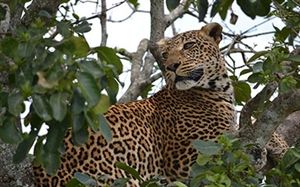 Lake Nakuru National Park
This National park is two hours drive from Nairobi. This park is famous for millions of pink flamingos. The park was named as ' the world's greatest bird spectacle'. In the park, the big five and other wild animals can be seen. Lake Nakuru National park also offers a rhino sanctuary, some remarkable tree climbing lions and a large leopard population due to long acacia trees in the park..book combination in 7 days
Mount Kenya Trekking Tours is Africa's second highest mountain after Kilimanjaro in Tanzania . This extinct volcano is estimated to be 2.5 million years old. Time has taken its toll on the former, reducing the peak from 6500m to 5199 m today, while nature's untiring eroding agents long ago eroded the crater. .....mount kenya trekking tours itineraies. These makes the highlights of Kenya budget tours and Safaris