Travel Information Blogs & Tips for Travellers
If you have a busy travel plan, and are going to be overwhelmed getting everything together, in terms of hiring a vehicle, getting good accommodation, and such, and are only interested in the important aspects of your trip like, maybe, wildlife spotting or volunteering, you should consider and be assured by African Home Adventure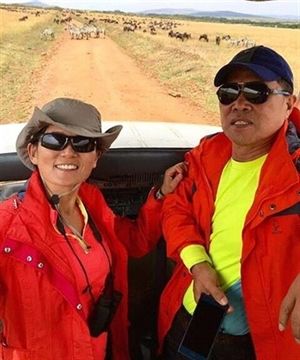 Enjoy Summer Holiday Adventure Deals!
Anyone who has been to Kenya will tell you of a beautiful country with friendly interesting people, breath-taking scenery, unique wildlife and culture and a warm comfortable tropical climate. As a matter of fact Kenya, might well be Africa's finest kept secret paradise. Right at the heart of East Africa, Kenya is the right equatorial or African adventure destination or game safari destination. With many unique attractions and game parks complete with their unique eco-systems, there are many opportunities one can take to retreat away from the urban life into a nice luxury vacation or a wild safari or adventure excursion. Many who visit Kenya fall victim to the 'African flu' that has them travelling back time and again to get the same magical experience. The following are some of the places that have everyone loving Kenya and make it the most beautiful tourist destination. Here are places you need to see before you die.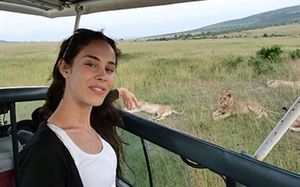 Decide on the places of interest to visit in Kenya!
Kenya has plenty of unique safari travel destinations, each with its own unique tourist attractions, topography and animal and plant life, the most widely know being the Maasai Mara, famously known for its annual wildebeest migration from Serengetti in Tanzania. Decide what activities youre going to do or what it is you want to see, if it's the big five, flamingos, rhinos, birds, zebras or marine-life and find out where in Kenya to find them.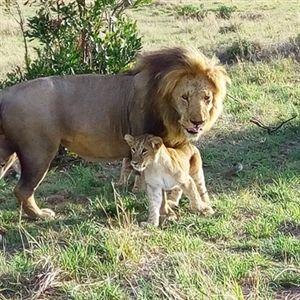 Why You Should Choose African Home Adventure Safaris
Usually it sounds fun, adventurous and liberating to travel on your own, rent a car and go on an adventure safari or travel trip on your own. However, in some cases, and in most cases, if the area of travel is quite unfamiliar it can cost you much more in terms of comfort, time, money and also your general experience in the country. African Home Adventure Safaris helps in dealing with situations or issues travellers would not normally wish to deal with and definitely save on time and effort required in traveling, as well as providing the best possible travel deals. Here is some reasons why you may consider booking a Safari tour operator or Travel agent.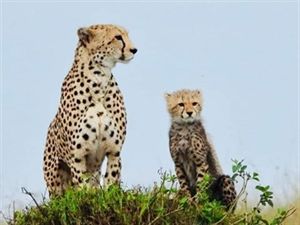 Kenya Safari Holidays Like No Other in Africa!
Family travel is more or less the same as group travel in that most travel agents will offer good rates for any good travel. Also you can request special services especially if you need them for your kids, such as cheaper accommodation for kids or overall discount. Also, booking an agent would minimize heckles and unwarranted stress getting things together and working especially if the place of travel is not so familiar. This ensures you and your family have the best safari experience.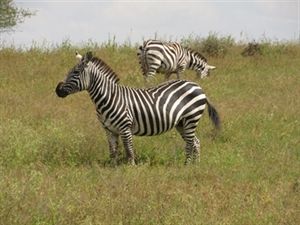 Ultimate Wildlife Places to visit in Kenya!
If you would like to make a meaningfull contributions in Kenya, but you are not exactly sure how, then you have come to the right place. This volunteer internship Kenya placement options are available in teaching, health care, Social work, human right, Environment, Infrustrucrure, Agriculture just to name but a few. Since each placement is created for you, anyone can participate (university students, graduate students or experienced professionals). We will help you design the Kenya internship project to ensure that both you and the organization benefit. Internship opportunities in Kenya include the following fields:-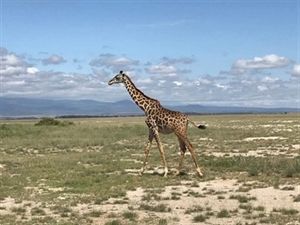 Step outside of your comfort zone!
Adventure travel in Kenya is to intentionally go beyond one's normal known area, seeking out experiences which are unfamilar and exciting. It often refers to people who loves outdoor activities, those who are adventorous. These range from a person preference. Like in East Africa, most adventures which are rapidly growing in popularity and which has gained love from people all over the world are, adventure camping safaris, mountain climbing tours, cultural adventure travel, Beach Vacation holidays and Volunteer travel.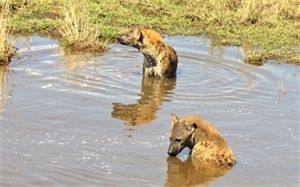 Planning for a break away holiday in Kenya & Tanzania?
It's not always easy to plan for a holiday, let us share our expertise with you, we offer everything from helping you find that perfect tour, get away place, a family break or to extending the fun after it's over.
So we don't just look after you while you are away but we are there for you in every step of the way.