Tanzania Wildlife Lodge Safaris & Tour Packages
Tanzania lodge safaris began in Nairobi Kenya or Arusha Tanzania and these are the best destinations for an African Safari and it offers amazing diversity and superb wildlife viewing. Tanzania is known for the scenery and rich wildlife in natural surroundings at the serengeti national park it's far-reaching plains of endless grass, tinged with the twisted shadows of acacia trees have made it the quintessential image of a wild and untarnished Africa, Lake Manyara, the Ngorongoro crater and Tarangire national park.
Most of your Tanzania lodge safari will be in the " bush ", but this does not mean having to "rough it out" - you can have all the luxury you want depending on your budget, Tanzania is home to many internationally reputed tented camps, hotels and lodges, with well appointed rooms, excellent cuisine and deluxe facilities such as bars and swimming pools. Read through our itineraries and choose which style that fits you and your companion and we are here to discuss specifics into details.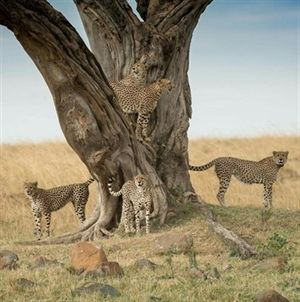 3 Days Arusha-Lake Manyara-Ngorongoro Crater Tours
This exhilarating safari covers two renown destinations in Tanzania. One of them is the all too famous Ngorongoro Crater. It is also referred to as 'the Garden of Eden' due to its dazzling beauty and being a paradise for animals. There are approximately 30,000 animals at any given time within the Crater Walls. Herbivores that you will likely encounter include elephant, black rhino, hippo, buffalo, eland, zebra, wildebeest, hartebeest, waterbuck, warthog and gazelle. On the other hand, stretching for 50km along the base of the rusty-gold 600-metre high Rift Valley escarpment, Lake Manyara is a scenic gem, with a setting extolled by Ernest Hemingway as "the loveliest I had seen in Africa".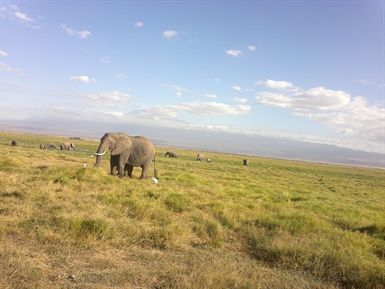 3 Days Arusha-Lake Manyara-Ngorongoro-Tarangire
As captivating as the safari sounds, the destinations are also one of the most renowned places in Africa. Lake Manyara has a large number of elephants among other herbivores along the ramps of the escarpment. Ngorongoro Crater is renowned both for its geological splendor, and for being a natural reserve which is home to some of the densest large mammal populations. With the exception of the critically endangered black rhinoceros, Tarangire is home to all of Tanzania's most iconic animals - from the diminutive dik-dik to the towering African elephants and giraffes that attract visitors from all around the world.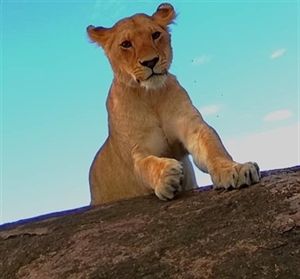 5 Days Arusha-Lake Manyara-Ngorongoro Crater-Serengeti
Serengeti is one of Tanzania's oldest National Parks and is the flagship of Tanzania's tourist industry. The term 'Serengeti' is derived from a Maasai word which aptly describes the sea of endless grasslands and rolling, grassy hills. Other highlights in the Park include the many predators that prey on the great herds. Of particular interest are the large prides of lions and a significant population of cheetahs. Also, the Ngorongoro Crater is home to an array of animals including elephants, rhinos, leopards and so many more. Lake Manyara on the other hand is strikingly diverse for its small size, with an amassing species of animals.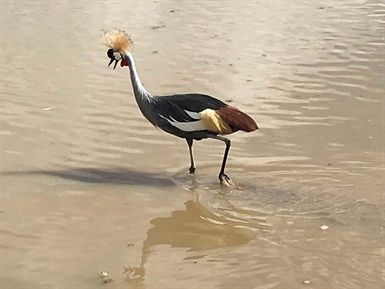 6 Days Nairobi-Lake Manyara-Ngorongoro-Serengeti
The breathtaking Ngorongoro Crater is undoubtedly the centerpiece of the Ngorongoro Conservation Area. There are plenty of hippos around the lovely Ngoitoktok Springs picnic site, and Lake Magadi attracts flocks of flamingos to its shallows in the rainy season. The Serengeti is also a must see for anyone wanting to go on safari as the park boasts with different landscapes in addition to being home to over three million animals. The shores of Lake Manyara, encrusted with pink flamingo, attract more than 400 species of birds.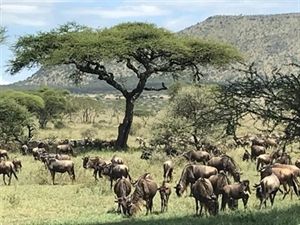 6 Days Lake Manyara-Ngorongoro-Serengeti -Tarangire
The Serengeti is home to one of nature's greatest and largest animal migrations. More than 1.5 million white bearded wildebeest and 250,000 zebras take part in the 1000km journey in search of greener pastures, which makes the park full of clout all year round. Tarangire on the other hand, is a park for those who want to step that much further off the beaten track to experience a truly wild area. The African wild dog, kudu, oryx and gerenuk, rarely found in other parks in the northern circuit, can also be found here, along with arguably the best bird diversity in Africa. Ngorongoro Crater and Lake Manyara are also one of the popular safari destination in Tanzania, and are scenic, wildlife rich locations which form the northern safari circuit.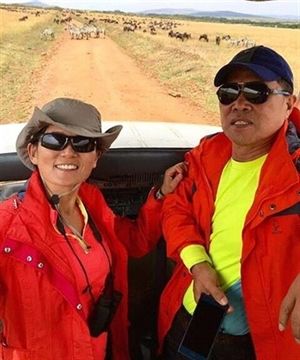 7 Days Nairobi-Arusha-Lake Manyara-Ngorongoro Crater-Serengeti National park-Tarangire National park
This Tanzania northern circuit safari from Nairobi is quite comprehensive and exhilarating. For starters, Tarangire National park with its baobab crested landscape is scenically one of the most beautiful parks. Also the African wild dogs are in the park, and seeing that the numbers of these efficient hunters are dropping, spotting them can be a real treat. Regardless of when you travel, a standard game drive gives you a front-row seat to the Serengeti's incredible biodiversity. A cultural visit to one of the Maasai villages located just outside the park boundaries is also fulfilling. Ngorongoro crater also is truly awe-inspiring and will surely be one of the highlights of your safari.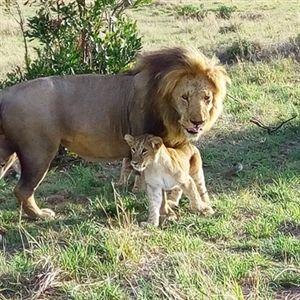 8 Days Nairobi-Arusha-Lake Manyara-Ngorongoro Crater-Serengeti National park-Tarangire
This comprehensive Tanzania safari covers a handful of destinations which our tour guide will take you through with meticulous care. Starting off with Tarangire National park, the topography of the hills covered with baobabs and anthills is divided by the river Tarangire which attracts a large number of animals migrating in the dry season. The river is the lifeblood for the wildlife that flock there during the dry season, making the months June to September splendid for game viewing. Few things are more rewarding than a walk through the bushes with competent tour guides who show and teach you the local culture of our people. A visit to the Naiyobi Village and Ngaresero is quite enjoyable.