Best of Kenya and Tanzania Combined Tours & Safaris Itineraries
Anyone who has been to Kenya and Tanzania will tell you of a beautiful country with friendly interesting people, breath-taking scenery, unique wildlife and culture and a warm comfortable tropical climate. As a matter of fact Kenya and Tanzania, might well be Africa's finest kept secret paradise. Right at the heart of East Africa with many unique attractions and game parks complete with their unique eco-systems, there are many opportunities one can take to retreat away from the urban life into a nice luxury vacation or a wild safari or adventure excursion. Many who visit Kenya and Tanzania fall victim to the 'African flu' that has them travelling back time and again to get the same magical experience. The following are some of the places that have everyone loving Kenya & Tanzania and make it the most beautiful tourist destination.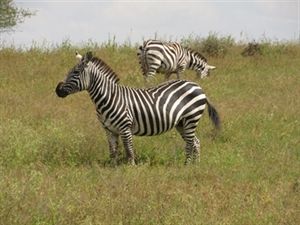 From Arusha 7 Days Tanzania & Kenya Magical Safari
A combined Tanzania and Kenya safaris in 7 Days starting with Ngorongoro crater to Serengeti in Tanzania then crossing over to Masai Mara in Kenya will give you a chance to experience both of East Africa's best safari destination. It is totally worth your time since it's comprehensive tailored for you to fit with your time schedule without repeating yourself. Booking your tour with African home adventure safaris provides you an opportunity to have a seamless Kenya and Tanzania trip under one stop shop tour operator.
8 Days Direct Kenya & Tanzania from Nairobi to Lake Nakuru-Masai Mara-Serengeti Park-Ngorongoro-Lake Manyara.

This tour begins from Nairobi, to Lake Nakuru which was once home for the large flock of flamingos. The park hosts more than average population of rhinoceros and it has become a home to a large herd of buffalos. The tour then takes you to Masai Mara, which is just an extension of the Serengeti National park in Tanzania. After that, the trip takes you to the Ngorongoro crater-the collapsed volcano, after which you will heat to Lake Manyara a home to diverse sets of landscapes and wildlife, then finish up in Arusha.

View Full Itinerary

8 Days Masai Masai in Kenya Through to Lake Manyara-Ngorongoro Crater-Serengeti National park in Tanzania

Starting with Masai Mara national game reserve, the wildlife, culture and landscapes warm you up for an experience in lake manyara, which supports one of the highest biomass of densities of large mammals in the world, giving you a solid reason to visit the site. Ngorongoro crater offers a splendid blue-green view. As amazing as it looks, maybe the real magic happens when you get down inside and drive among wildlife. The last destination being Serengeti national park, your experience gets better as you are in one of the greatest wildlife-watching destinations on earth.

View Full Itinerary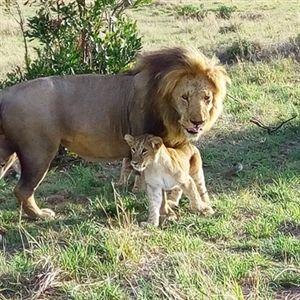 9 Days Exclusive Nonstop Kenya & Tanzania Safari
This Kenya and Tanzania safari starts from Nairobi to Masai Mara game reserve, that boasts of wildlife in their natural setting, a rich culture and beautiful landscapes. We head to Lake Nakuru National park, that is gorgeous year in year out as it flaunts the flamingos, hosts the rhinoceros both white and black, endangered giraffes, lions, leopards and many more. More magic is found in Lake Manyara in Tanzania, as we view more wildlife. We top the excitement with a visit to the Ngorongoro crater then finish up your great adventure tours with Serengeti National park with large concentration of plains animals and great memories.
12 Days Kenya & Tanzania

PRIVATE MINIMUM 2 PEOPLE

This exclusive safari holidays combines our taste of Kenya and Tanzania best itineraries. Lake Nakuru national park in Kenya, the Masai Mara-Serengeti eco-system in Tanzania is one of the richest on earth and you'll get to experience all the national parks & reserves within the Tanzania northern circuit. After exploring Tanzania's scenic lakes and the ngorongoro crater, you'll drive again to Kenya to begin your last journey through Amboseli national park with Kilimanaro at the backdrop

View Full Itinerary